The Danube Swabian Association of Philadelphia and Vicinity serves the local community as a center for German culture, sports, education, and social activities. Formed in 1958, primarily by ethnic German immigrants who came to the United States in the aftermath of World War II, the organization continues to honor and uphold its traditions by promoting the language, music, dance, dress, and customs of the Danube Swabian people.
Upcoming Events
Friday Night Dinner
Friday, March 27, 2015 -- 5:30 p.m. to 7:30 p.m.
Menu features a fish dinner for Lent with soup of the day, coffee, and dessert. Cost is $12 for adults (only $6 for children under 12).
Please call Jen at 215-435-8778 or e-mail
jenheron@comcast.net
for reservations.
Wine Tasting Event
Saturday, March 28, 2015 -- 7:00 p.m.
Please join us for wine tasting with Victor M. Ykoruk of ViVino Selections, a new event for 2015! The evening will include tastings of a variety of wines with lite bite food pairings. Tickets are $30 per person (must be purchased in advance).
Please view our
Wine Tasting Flyer
for more information. For ticket purchase, call Jen at 215-435-8778 or e-mail
jenheron@comcast.net
.
Pilgrimage
Sunday, June 7, 2015
Save the date!
German Day
Saturday, June 27, 2015 -- 12:00 p.m.
This year, German Day will be held on Saturday, June 27 at 12:00 p.m. at the Cannstatter Volksfest Verein in Philadelphia, PA.
Club Picnic / Pig Roast
Sunday, July 19, 2015
Save the date!
Tag der Donauschwaben
Sunday, August 30, 2015
Save the date!
German-American Steuben Parade
Sunday, October 4, 2015
The 45th German-American Steuben Parade will take place on Sunday, October 4 in Rockledge - Fox Chase, PA!
Founder's Luncheon
Sunday, October 25, 2015
Save the date!
Schlachtfest
Sunday, November 15, 2015
Save the date!
Children's Christmas Play
Sunday, December 6, 2015
Save the date!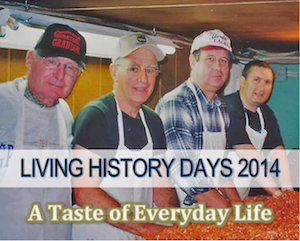 Danubia-L Mailing List
Please subscribe to our "Danubia-L" mailing list to stay informed of news and upcoming events at the club.
Danubia-L Mailing List Sign-Up
Hall Rental
Are you interested in renting the hall at the club? If so, visit our
Hall Rental / Catering
page for more information.
Photo Albums
We recently posted some photo albums from Trachtenfests over the years. Please visit our
Photos
page to see them.