The Danube Swabian Association of Philadelphia and Vicinity serves the local community as a center for German culture, sports, education, and social activities. Formed in 1957, primarily by ethnic German immigrants who came to the United States in the aftermath of World War II, the organization continues to honor and uphold its traditions by promoting the language, music, dance, dress, and customs of the Danube Swabian people.
Upcoming Events
Club Picnic - Pig Roast
Sunday, July 16, 2017 -- 1:00 p.m.
Please join us for our annual club picnic and pig roast! This is always a fun event with great German food. Cost is $25 for adults, $12 for youth (10 to 20 years old), and $6 for children under 10.
This annual event is a favorite as all food and drink (domestic draft beer and soda) are included in the low price. There are plenty of other meats, salads, and desserts offered that day.
Please make your reservations by Tuesday, July 11 as we must order the pig that day. To make your reservation, call Hans at 267-770-6898 or Fred at 215-722-4253. Members, friends, and neighbors are welcome!
Tag der Donauschwaben
Sunday, August 27, 2017
This all-day German celebration features plenty of food, drink, soccer, folk dancing, and German music. All members and friends are invited to attend.
Wine Tasting
Saturday, October 14, 2017 -- 7:00 p.m.
Deutsch Meets Deutsch
Join us for our 3rd annual wine tasting. Victor Ykoruk of Majestic Wine and Spirits returns to lead us through an evening which includes a variety of wines with lite bite food pairings featuring selections from the Deutsch Family portfolio of wines.
Save the date. This event is expected to sell-out. Ticket information will be posted soon.
60th Anniversary Celebration
Saturday, November 18, 2017
Please save the date for a special evening event celebrating the 60th anniversary of our club!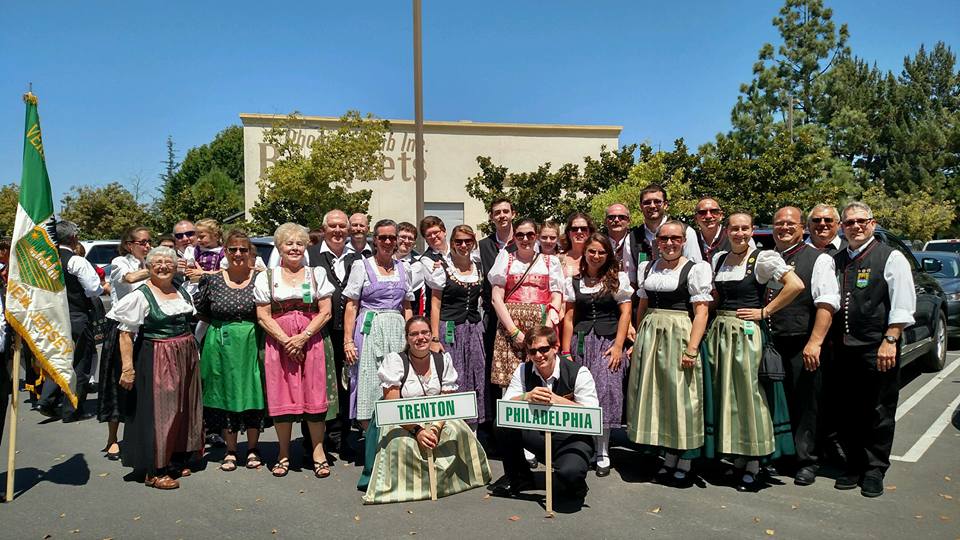 Quarterly Newsletter
We are pleased to share with you the latest issue of our quarterly newsletter.
Spring 2017 Newsletter
60th Anniversary Celebration

We are planning a special evening event celebrating the 60th anniversary of our club on Saturday, November 18, 2017. Please save the date!


Danubia-L Mailing List
Please subscribe to our "Danubia-L" mailing list to stay informed of news and upcoming events at the club.
Danubia-L Mailing List Sign-Up
Hall Rental
Are you interested in renting the hall at the club? If so, visit our
Hall Rental / Catering
page for more information.
Photo Albums
We recently posted some photo albums from Trachtenfests over the years. Please visit our
Photos
page to see them.